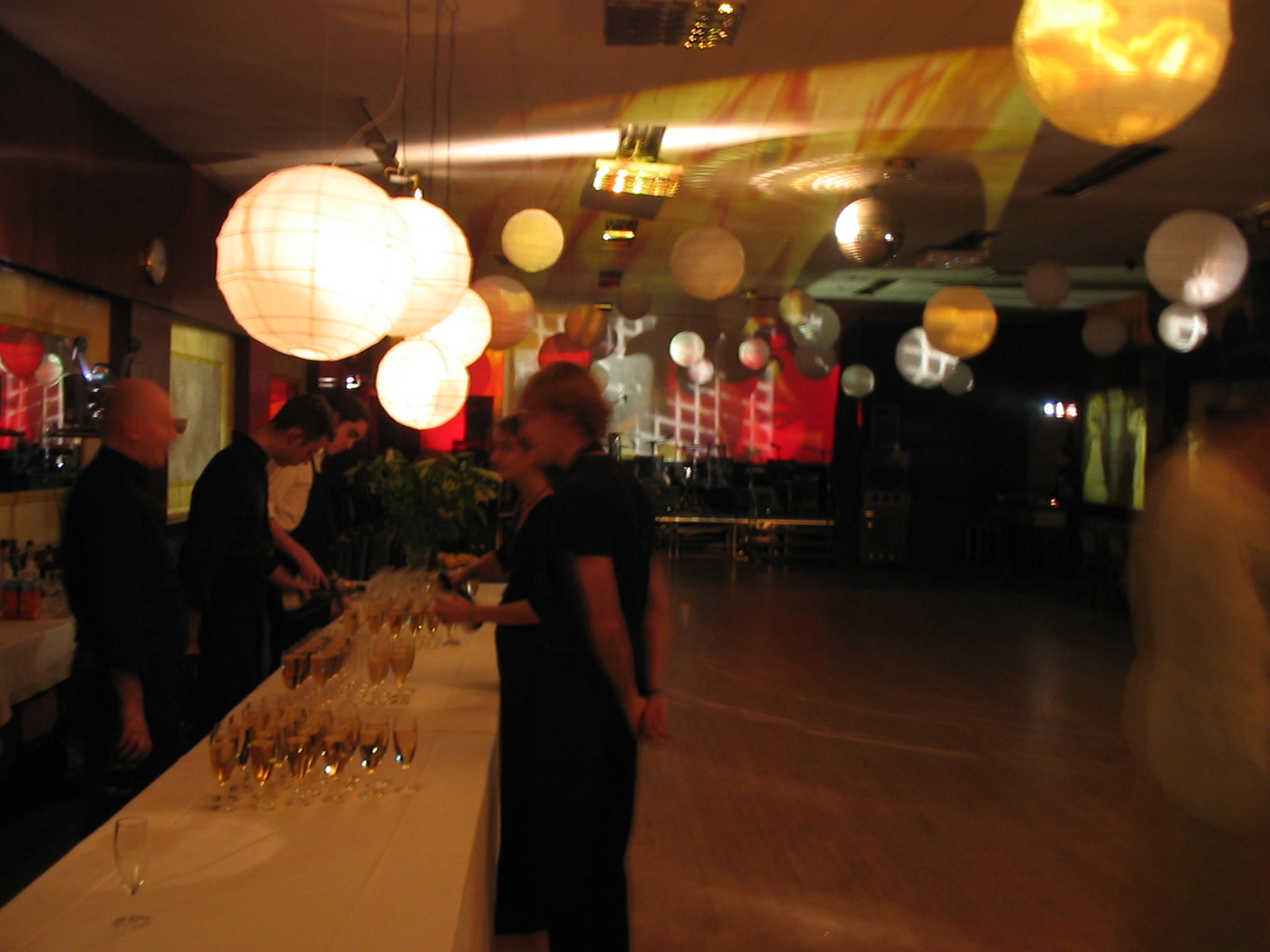 London's Putney Club. It has a nice sprung wooden floor.
Live From London.
Here's a short recording from the start of the show we played in London for the Domino chief's birthday.
We normally start with Amsterdam, but we wanted to do an on-the-hoof soundcheck and to let the birthday guests know we were about to start, so we did..

"This is an E, This is an A, Captain Tom" . [128k mp3]

It's only two minutes long.