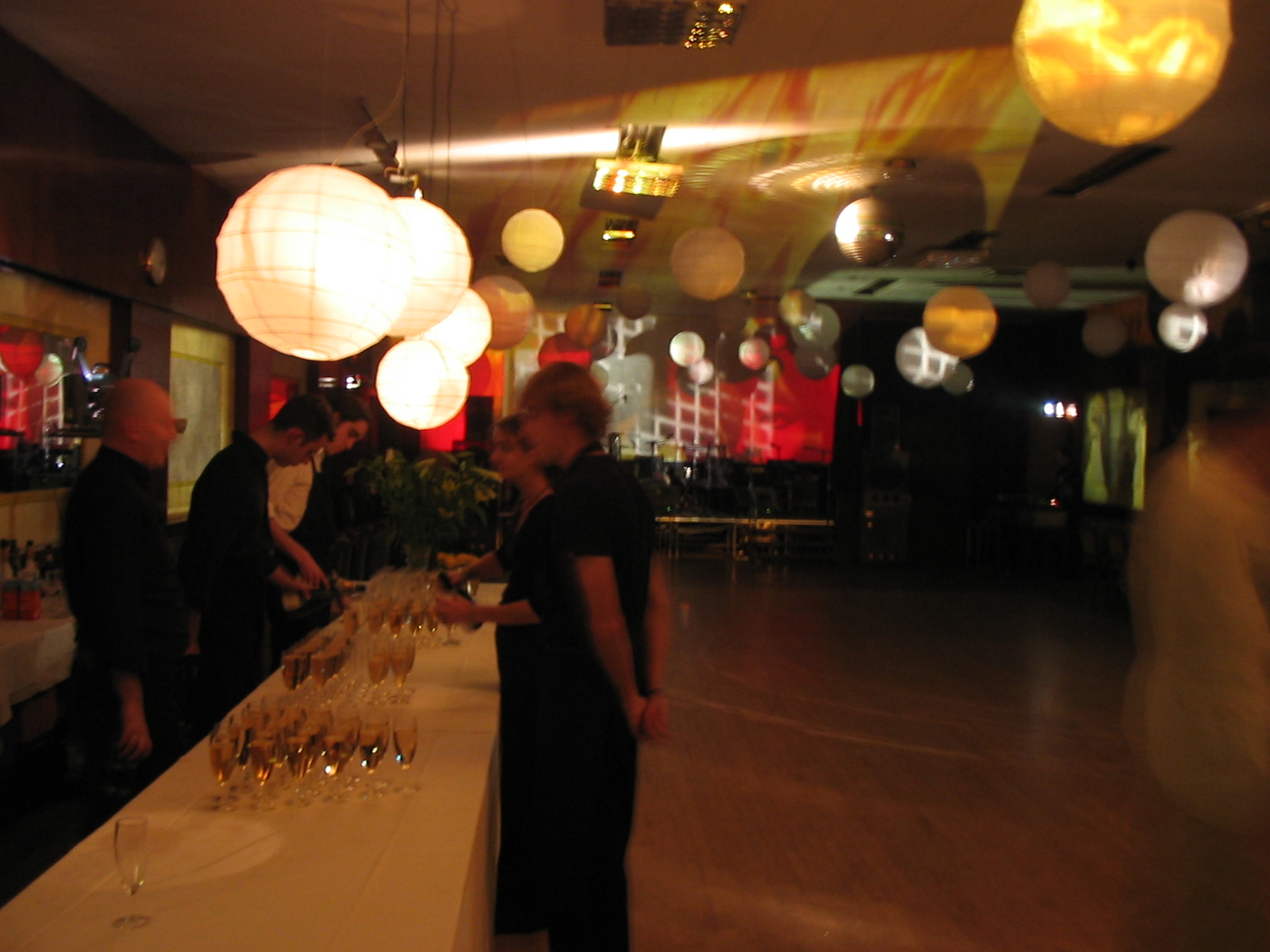 London's Putney Club. It has a nice sprung wooden floor.
Live From London.
Here's another wee extra for you patient newsletter readers. It's a short recording from the start of the show we played in London for the Domino chief's birthday.
We normally start with Amsterdam, but we wanted to do an on-the-hoof soundcheck and to let the birthday guests know we were about to start, so we did our rare, live classic...

"This is an E, This is an A, Captain Tom" . [128k mp3]

It's only two minutes long, this one. The Captain Tom bit was "written" on a bus journey, as reflected in the lyrics. It normally runs to about 45 minutes but two minutes is plenty for most people.